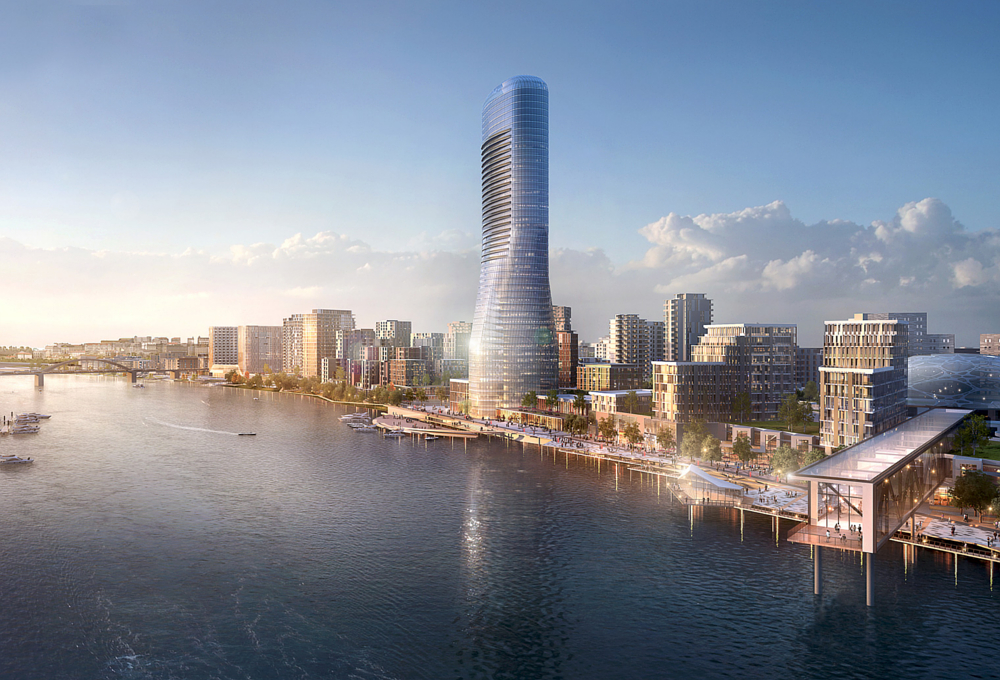 RISING FAVORITE OF BELGRADE WATERFRONT
Kula Belgrade, which is the apple of the eye and the cornerstone of the Belgrade Waterfront Project with a budget of 3 billion USD, which is being built on an area of 1,800,000 m2, where approximately 14,000 people will live, will not only become the new symbol of Belgrade, the capital of Serbia, it will also be the highest building in Serbia and the Balkan region, when completed.
With its 5-star St. Regis Hotel and 220 residences, as well as commercial and entertainment units, Kula Belgrade has the feature for short- and long-term accommodation anchor of the Belgrade Waterfront Project, the new urban development focus.
The tower will not be limited to being at the intersection of the most important urban symbols of Belgrade, with its location at a 4.2-minute walk from Beton Hala, a 10-minute walk from Republic Square, a 9.5-minute walk from Kalemegdan, a 10-minute walk from Slavija Square and a 15-minute walk from Ada Bridge, it will also offer unique panoramic views of Belgrade to its users and residents with its 42 floors and 160 meters height.
While the interior is defined by natural and elegant materials, the differentiated typological layout throughout the tower allows for a wide variety of solutions to meet the needs of the users. In addition, there is an observation deck that offers visitors a privileged panoramic view of the entire Belgrade city.
RESPECT FOR HISTORY AND OPENNESS TO INNOVATIONS
Forming the architectural and urban center of the redevelopment master plan for the east coast of the Sava River, Kula Belgrade expresses the architectural combination of respect for history and openness to innovation with its special form that enlivens the profile of the Serbian capital. The building, which oscillates between the past and the future, plays an iconic role in the silhouette of the city, inspired by the historical city and the beauties around it.
With its exclusive location on the Sava River coast, the tower will offer a seaside lifestyle and will be referred to as the "new symbol of Belgrade", integrating the traditional architecture of Belgrade into modern development. With an inviting event space, Kula Belgrade will undoubtedly become an integral part of the city's urban life.
As OSKAD, we continue to carry out the architectural finishing works of the residences and circulation areas of the 22 residence floors that we have undertaken, with our modern management approach, our highly qualified and dynamic team attaches importance to details, quality and speed.
REFERENCES
https://www.som.com/projects/kula-belgrade/
https://en.wikipedia.org/wiki/Belgrade_Tower
https://www.ceramiassociates.com/project/kula-belgrade/
https://atiproject.com/progetto/belgrade-tower/
https://www.belgradewaterfront.com/en/property/the-residences-at-the-st-regis-belgrade/
https://immobilier.lefigaro.fr/article/a-belgrade-le-mega-chantier-des-emirats-cree-la-polemique_9109faac-1804-11e6-90c6-cac2016b293f/